On Thursdays here at Real Farmwives of America and Friends (RFOA) we are going to start sharing a recipe recap of great recipes that have been shared in the blogosphere among the girls.

For our first recap, I thought it might be nice to catch you up on the recipes our girls have been cooking from our In the Kitchen Project that you have been voting on each week.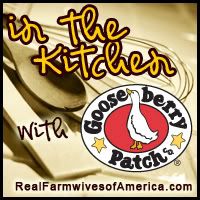 First up is Miss Heather and her cookbook Sunday Dinner at Grandma's.

Easy Mandarin Spinach Salad

Peanut Butter Brownies




Granny's Chocolate Cobbler






Next, let's check out what is going on in Miss Leah's Kitchen from her book- Farmers' Market Favorites


And, what about Miss Megan and her Christmas Kitchen cookbook