I'm guessing we all know someone with cancer.
Someone who suffered.
Someone who survived.
Someone who fought hard.
Someone who showed grace.
Someone who went through testing.
Someone who went through treatments.
Someone who found strength.
Someone who found solitude.
 
Well today one of our Farmwives who has survived cancer in the past has reported that the cancer has come back. Leontien over at Four Leaf Clover Tales, is up against another battle with cancer, but this time she has the help of her fellow Real Farmwives of America to support her and get her though. You see, today the Farmwives are celebrating a Love for Leontien Day.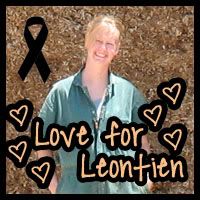 Throughout the day you will see the Farmwives blog posts, facebook updates and twitter postings all to bring encouragement to Leontien. Look for the two badges on this page to be in their blog posts. 
But we also want to encourage all of you to join us in helping spread the love. If you have some helpful words, a poem, motivational quote or just want to wish Leontien well please feel free to visit her blog, or like the Love for Leontien facebook page. Or if your on twitter feel free to include #power2panties in your tweet as we're sure Leontien will see it and feel the love and support of the Farmwives Following.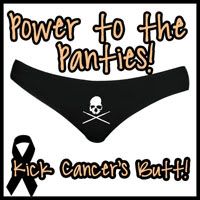 And if you'll recall last week we gave away a Fire Pit from Avant Garden.  Well the winning entry has been selected and the owner of a new Fire Pit is……
Entry #24 Jen Stewart Burton. 
Congratulations Jen!  We will be in touch to get you for Fire Pit.