My Panda, Money and Little Man recently took a few days and went camping.  It was our first time at a real campground, having only camped in our yard and at our county fairgrounds!!  However, The Farmer said he would haul our camper out to our nearby campground so the kids and I could camp for a few days.  And then the rain started.  And it didn't let up for a few days.  So we only ended up one day suitable for campground activities.  But that one day was a great time!
When thinking about what food to make at the campgrounds, I pulled out some old favorites.  Lasagna and chili made in the crockpot, biscuits and gravy for breakfast, and an easy spaghetti bake that all the kids love.  Each were easy and quick to make so I didn't have to spend hours in the camper preparing meals.
I asked my fellow Real Farmwives of America for their favorite camping or fall recipes.  One of my kids favorite muffin recipes is from my good friend Megan.  she introduced us to her Pumpkin Chocolate Chip Muffins a few years ago and they have become a cult favorite in our houses!  I made a batch of these before we went camping and just kept them in a zipped bag on the counter.  The kids gobble them up whenever I made them!!  Nancy at The Wife of a Dairyman has her own recipe for Pumpkin Chocolate Chip Muffins using olive oil!  These sound good as well!
Soup seems like an easy thing to have in the camper for a meal.  My dear friend Leah at Beyer Beware, takes Butternut Squash Soup up a notch!   By taking what would be a soup, she transforms it to a Butternut Squash Souffle.  This would be a great addition to a roast that has been sitting in a crockpot all day!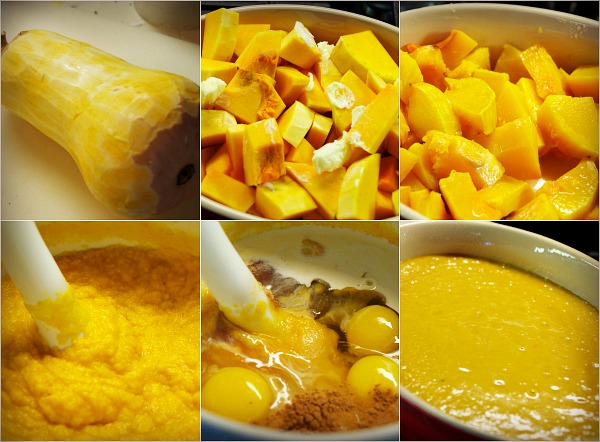 When camping, my kids like to have a quick treat available for them and whatever friends are at the campground at the same time. On our recent trip, I had 11 kids show up at once for smores!!  Thankfully I had stocked the pantry and had all the supplies for that.  However, I think a cake ready for them would be good too.  Lana at Walking the Off-Beaten Path, provided this recipe for an Apple Cake that is delicious!  It's similar to a family recipe I have and I this makes me want to make one soon!
And if cake isn't enough, what about Campfire Burritos?  Cris at Goodeness Gracious gave me a recipe for these fun burritos that all of your kids, and the ones who just show up, would love!!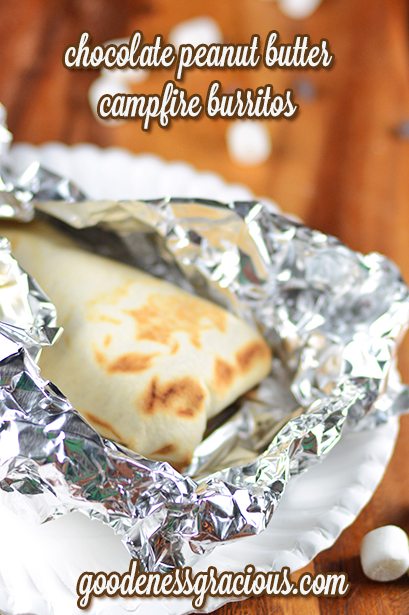 What recipes do you enjoy while you are camping?  My kids are pretty easy to please and will try anything once.  But I'd love to know your favorite recipes and maybe add them to our family favorites!